Have a Rat or Rodent Problem? We are experts on rat, mice, and rodent removal, cleanup, controll, and proofing!
Call us today to get it done right the first time.
Call toll free 877-4ABOLISH
877-422-6547

Listen to what we do!
Abolish Pest Control
We specialize in bird control, animal trapping, swallow bird control, decontamination, odor control, rodent control, bee control, bat control, household crawling insects, industrial/commercial and dead animal control. We do every job professionally and efficiently making sure to not only remove the problem, but to prevent it from reoccurring. We have a wide range of specialties and expertise in the pest control field. For bird control we use a variety of effective products and techniques. Animal trapping is done humanely; all animals are released to a more suitable area. Decontamination of infested areas is essential in removing health risks. Our rodent control tends to fix other pest control company mistakes. We also have many experienced and professional bee control technicians. What ever the pest problem may be we always have a solution for it whether it be in a residential, commercial, or industrial area. As professionals we do professional work. We do it right the first time!!
*Our Service area is Los Angeles County, Ventura County, and Orange County, but our services extends to Arizona, Nevada, and California for large commercial and Industrial jobs.
Pest News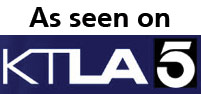 LOS ANGELES -- As the temperatures start to rise, so too do
unwanted pests in and around your house.... more


Abolish was featured on the Discovery Show "Green Ovate" Watch the video to see our Raccoon experts and decontamination process.


Abolish's newest commercial aired on tv and online. Click to watch what we do.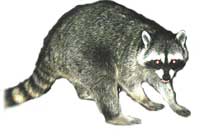 Rare Raccoon Round Worm Blinds NYC Teen in 1 Eye
A rare disease transmitted through contact with raccoon feces has left a New York City teenager blind in one eye and an infant brain damaged. >>more

Woman Quarantined With Bird Mites
Long Island Woman Rushed to Hospital in Hazmat Suit to Prevent Spread of Itchy Bugs
She was put in a quarantined hospital room Thursday night after emergency workers came to her home and found her skin crawling with nearly invisible parasites that doctors believe are bird mites. >>more
---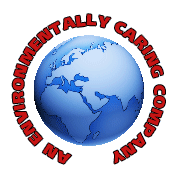 Start Here with the services we provide.
First you must narrow down your pest problem to a single category. Once you have a general idea choose one of the following services below for more info, facts, and services.

Bird control is a growing concern for home owners, businesses, and schools. Birds such as:
swallows, pigeons, crows, sparrows, starlings, and seagulls
can cause damage to homes and create health risks. Barn-Swallows and Cliff Swallows can ruin the eaves of your home and pigeon's hazardous feces accumulates quickly. Our objective in bird control is to, of course, remove the problem but also prevent it from happening again. Bird control should be a multi-step process: inspecting, removing/trapping, cleaning, and proofing. Without proper proofing the problem may reoccur causing a routine bird control service. The difference between Abolish and other pest control companies is "we want to get it right the first time". Check out Abolishbirdcontrol.com.

We are an environmentally caring company. We trap and do not harm any of these animals:
Raccoons, Bats, Pigeons, Snakes, Opossums or other types of animal pests.
We use professional traps with a self triggered mechanism that captures the animal. Once captured all animals are safely released into the wilderness away from homes.

There are a wide variety of animal pests to look into. Abolish extends its knowledge to all and more of these common and uncommon animal pests. We do not harm animals as part of our environmentally friendly pledge.
Raccoons, Bats, Pigeons, Snakes, Opossums, Squirrels, Moles, Gophers, Skunks, and any other animal smaller than a coyote.

One of the most innovative and effective Swallow bird control products is called Birdslide®. Birdslide is used for ledges and under eaves to prevent roosting birds or nesting Swallows. Compared to conventional methods, Birdslide is visually appealing and physically effective. For swallow bird control, Birdslide can be used upside down under eaves to exclude the birds. Our technicians are well trained in the implementation of this product.

Removing and trapping the pest in your attic is only half the job. The other half is to prevent any more pests from returning. The way to do that is to pest proof and decontaminate.
We decontaminate Attics, HVAC units, large infestations, and small infestations.
As most people may know, leaving an attic with foul smells is not only unpleasant, it is a danger to one's health and attracts other animals to your attic. That is why cleaning and decontaminating the attic after an infestation is crucial in preventing future infestations. If you attempt to clean the attic yourself, it is strongly recommended to have proper equipment. As part of Abolish's Complete Rodent, pigeon, and animal control, we offer trapping, removing, proofing, cleaning, and decontamination. As part of our Attic decontamination process we vacuum any droppings, Clean infected areas, and Replace the infected insulation with new insulation. If feces is not cleaned then more rodents, animals or birds may come and you may even have to deal with a stronger smell of a dead animal in your attic. We offer residential, commercial, and industrial decontamination services.

When dealing with dead animal odors it is recommended to remove the source of the odor and to eliminate the odor -- not mask it. We deal with
Dead animal odors, feces and infestation odors, and other pest related odors.
When one neglects the source and sprays the area of stench, it only provides temporary relief and it may even make the smell worse! Depending on the size of the animal, the odor could remain from anywhere between two weeks to several months! To simply ignore the odor and let the smell dissipate over time is something most people do not want to live with. After a dead animal removal service, we offer a deodorizing service to completely remove any odors left behind. Our odor control methods will remove unpleasant odors so you can continue with your daily life.

Rats and mice,
cunning as they are sneaky, will find their way into your home at one time or another. Preventive maintenance although very important, is far from everyone's mind. To many people, the solution is off the shelf products, poisons, and baits. Unless administered properly, these can endanger non target pests, and cause more trouble than they are worth. When dealing with poisons or chemicals let the professionals handle it for best results. Rats are underestimated by most people; they are insect disease infested rodents and should be maintained under control. When left unattended they will turn your home into an insect, urine, feces, and disease breeding ground. Urine and feces infested attics can pose a great health threat to you and your family. Our rodent control is effective and a long term solution to any rat or mice infestation.

We are professionals when it comes to identifying the problem, removing the bees and removing bee hives. Bee Control is what we do. We remove
honey bees, wasps, hornets, yellow jackets, bumble bees, and africanized honey bees.
With rising concerns of the Africanized bee (killer bee) more people are now looking to control their bee problems rather than avoiding them. Unlike other pest control companies who only kill the bees but don't fully solve the problem; We find the hive, remove the bees, remove the hive and prevent future infestations of the area. That is true bee control! Our Bee Control technicians are fully trained and are professionals when it comes to dealing with bees. Please do not attempt to remove bees or bee hives without the proper equipment. Give us a call. We service Southern California for Bee Control.

Bats,
while some species can be larger, bats are usually not much bigger than a house mouse. The wingspan of the two most common Canadian species, the little brown bat and the big brown bat, ranges from 8 to 14 inches. Bats will mate in fall or winter and the pups are usually weaned in July or August. A few bat species will migrate to the south when cold weather approaches while other species will just move to trees, caves, mines and attics where the temperature does not go below the freezing point. In some cases, the big brown bat will even roost in buildings throughout the winter if conditions are favorable, e.g. high humidity level and temperature above the freezing point. Bats are loyal to their birthplaces, often returning to the same roost site year after year. A bat can live up to 30 years. There are more than 1100 different species in the world 46 species here in North America alone. And they account for about 1/4th of the world's mammal population.

A common pest control service we offer is for inside and outside sprays. There are a vast array of pest insects to defend against including:
ants, cockroaches, flying insects, fleas, spiders, and other crawling invaders.
Different pests require different techniques and chemicals, all technicians are certified and are constantly trained in all aspects of pest control and chemical usage.

Whether the dead animal is in your
wall, attic, basement, or under your house;
dead or alive, we will find it and remove it. Abolish Pest Control technicians are experienced professionals who have learned to identify and isolate the location of dead animals. Although not an easy task we accept the challenge. As dirty as it may be we do our best to get your dead animal out. After all, ridding your home of bad odor is our job. A keen sense of smell and structural knowledge of your home helps in identifying where the carcass hides.

We provide commercial pest control for
Billboards, HVAC units, Parking Structures, Industrial areas, and other commercial or industrial related pest problems.
Commercial and Industrial eradication of pests is essential for any employee or customer. Simply ignoring the problem may become costly later on. Many commercial and industrial pest problems are left unresolved leaving an accumulation of hazardous feces and a large pest population. Abolish deals with large pest infestations on a daily basis. We are quick, organized, and professional about large decontamination jobs. Please check to see if you are in our service area. Our service area extends to California, Nevada, and Arizona for most large industrial and commercial jobs.
Beware: There are many products and gimmicks that are advertised to remove and keep pests away. If you don't know what your doing or fall for an unreliable product you may be wasting your money. We have pictures of examples of how inexperience and faulty products can make a problem worse.
We know it can be difficult to find the right wildlife control experts in Florida. That is why we recommend companies like Florida Animal Removal to get the job done right!
Call toll free 877-4ABOLISH
877-422-6547